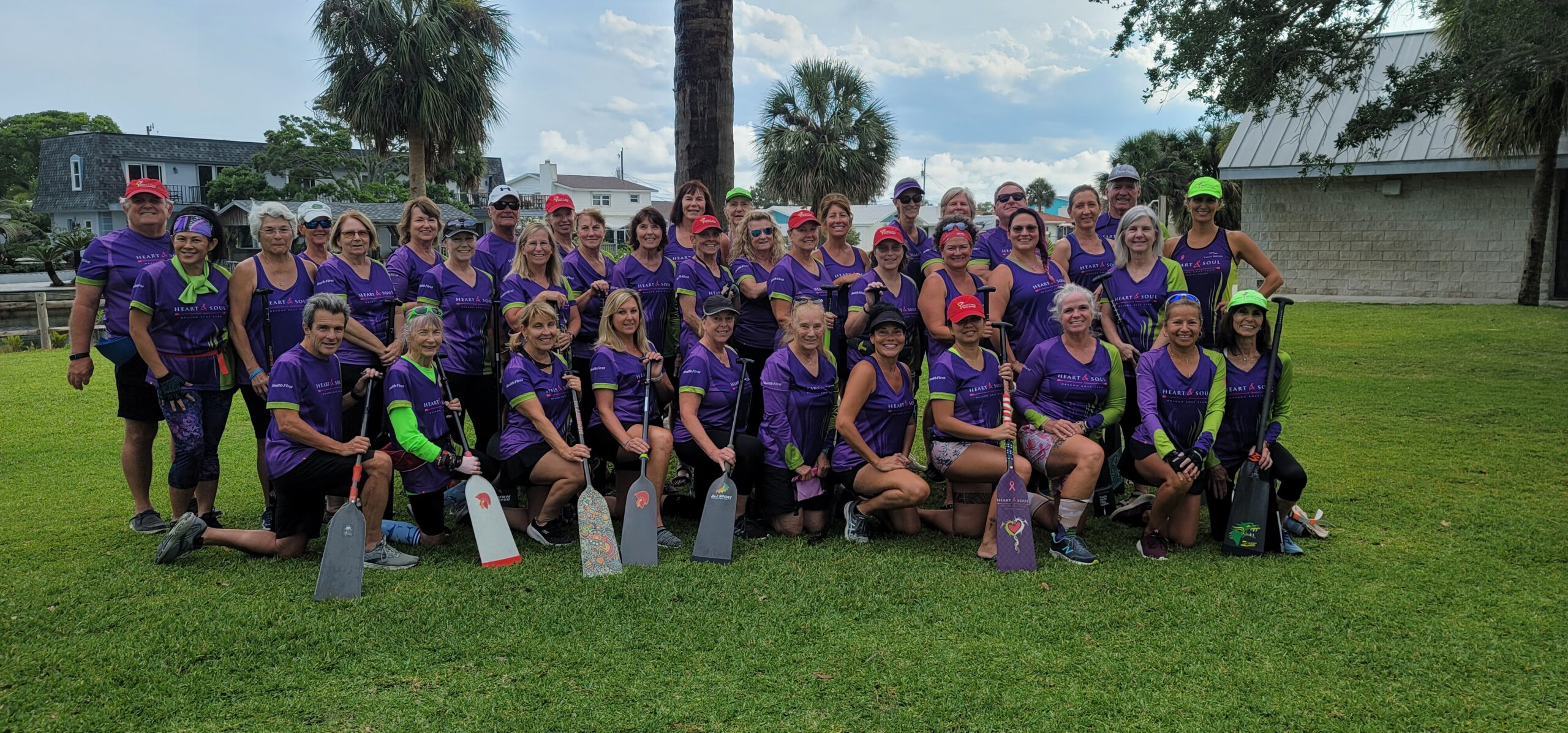 Heart and Soul Dragonboat Club, located on Florida's Space Coast, is a team of athletes including breast cancer survivors and supporters who want to share in the mission of increased health and heartfelt friendships through dragon boating.
Heart and Soul Dragon Boat Club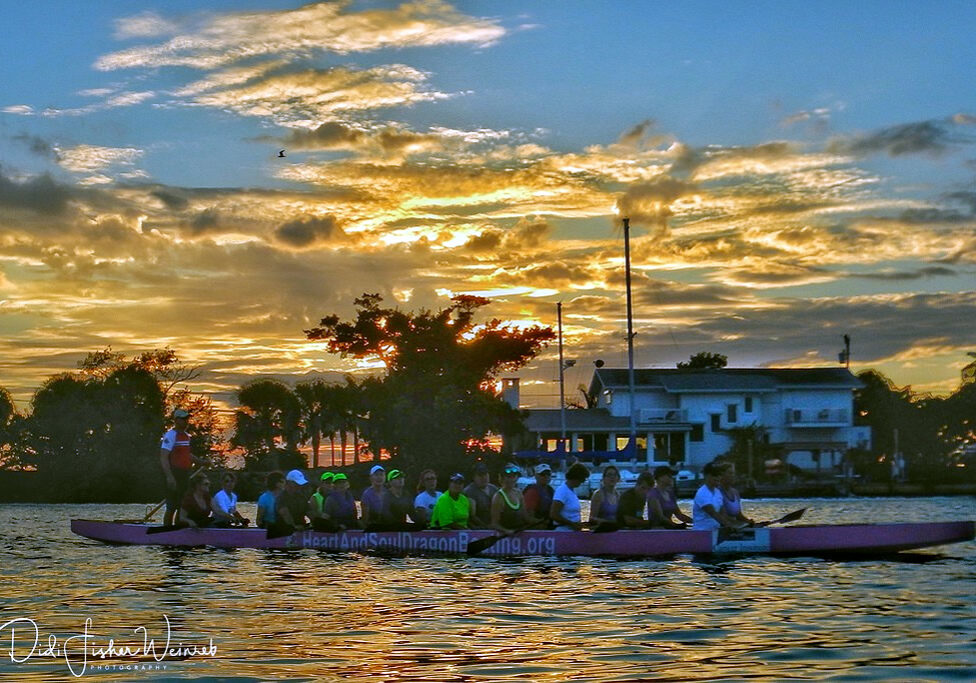 Heart and Soul Dragon Boat Club is a 501(c)3 non-profit with the mission to promote breast cancer awareness and to engage all members in living each moment fully through the fun and camaraderie of dragon boating. The mission is also to encourage the development and support for the sport of dragon boat racing in Brevard County and the State of Florida. Heart and Soul Dragon Boat team was formed by Beth Gitlin for breast cancer survivors under the umbrella of Space Coast Dragon Boat Club, a 501(c)3 that runs the BOW WAVE dragon boat camps every spring from Oars and Paddles Park. Heart & Soul Dragon Boat Team grew to include many supporters and became its own 501(c)3 in 2021.
Anyone 18 years or older is welcome to become a member. We are in the process of developing a program for teens, with parental permission, to begin in the spring of 2024.
No prior experience is required to join and people of all levels of fitness are encouraged to participate. By joining the Heart and Soul Dragon Boat Team, members agree to actively participate in the team and its many programs.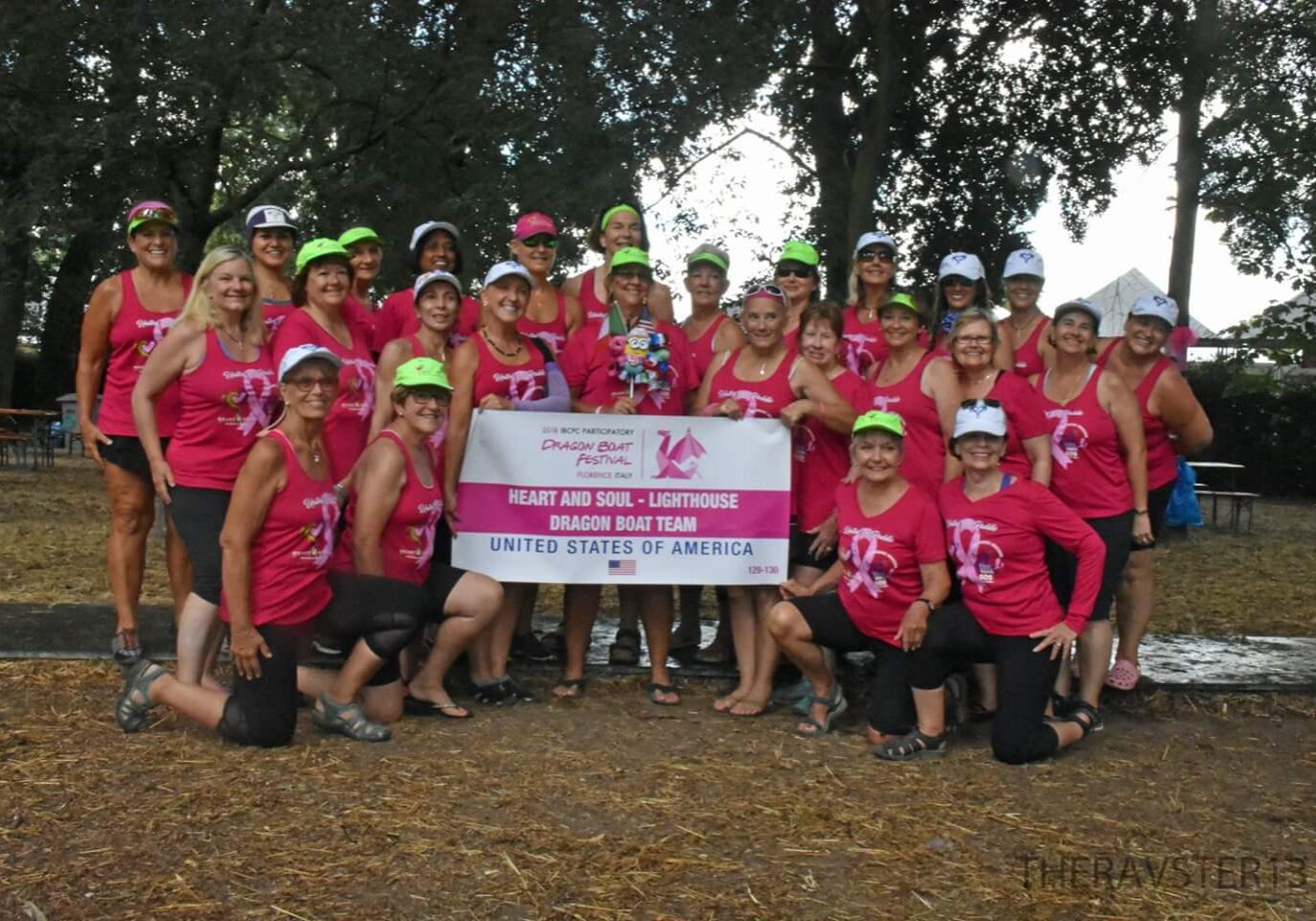 "DOCTORS SAVED OUR LIVES " "DRAGON BOATING SAVED OUR SOULS"
Heart and Soul "Sisters" - Breast Cancer Survivor Team
"After all of the treatments are done, the checkups over, and you get a clean bill of health, you're still not back to yourself. Survivors often think, 'OK, now what?' You don't want to talk about it. You still feel bad. This gives survivors a chance to do something, a place to go to move forward, and a way to feel camaraderie as we strive for a common goal," Beth said
Thanks to the oncologist in Canada who discovered the benefits of dragon boating to his breast cancer patients. It really is a like a "floating" support group on the water. The bonds and friendships you develop along the way are simply icing on the cake.
Every four years a breast cancer survivor participatory festival is held that hosts over 120 breast cancer survivor dragon boat teams from all over the world. The Heart and Soul Breast Cancer Survivor Team participated in the 2014 IDBPC event held in Sarasota, Florida. In July 2018 we attended the next one in Florence, Italy. In April 2023, members of the breast cancer team participated in the IDBPC event in Cambridge, New Zealand.
Although the Heart and Soul Dragon Boat Team was originally started as a breast cancer survivors team, it quickly piqued the interest of others here in Brevard County.  Beth wanted to provide those individuals with the same opportunity to improve their overall health and fitness through dragon boating.
In 2014 Heart and Soul established the Breast Cancer Survivor Team, and in 2015 the Supporters Team.
Many supporter team members have also been affected by cancer through loved ones and friends and understand our mission for cancer awareness and prevention.
We all have the same goal - to improve our health and fitness, have fun and to support the efforts of our "Sisters" surrounding cancer awareness.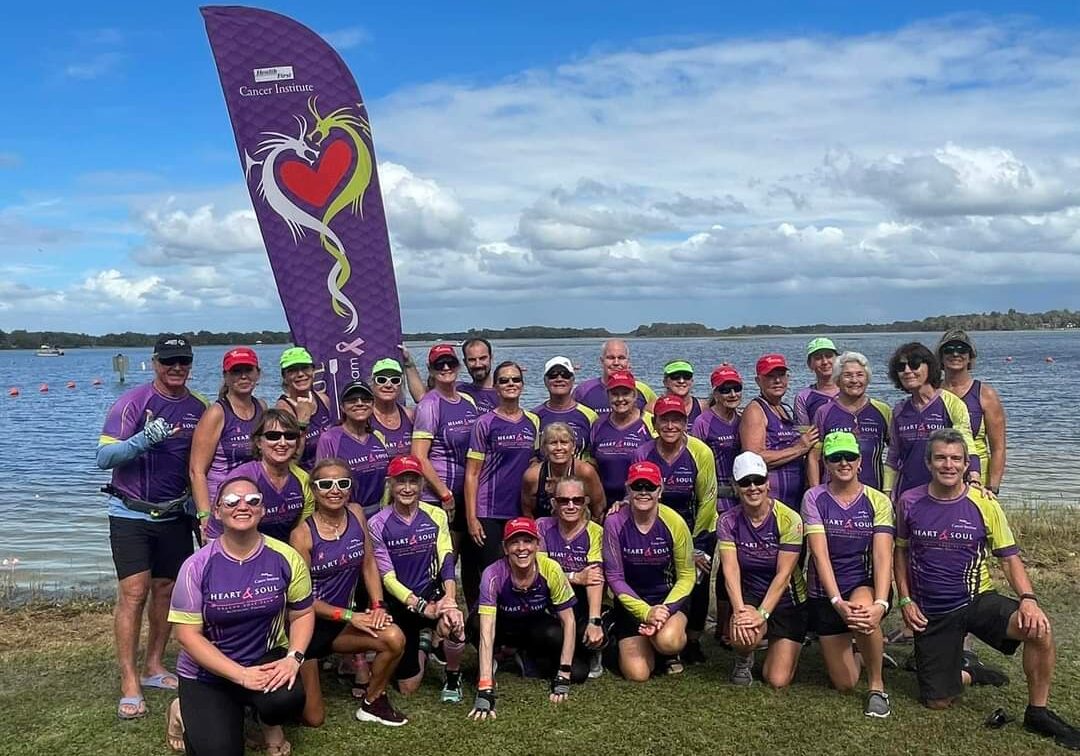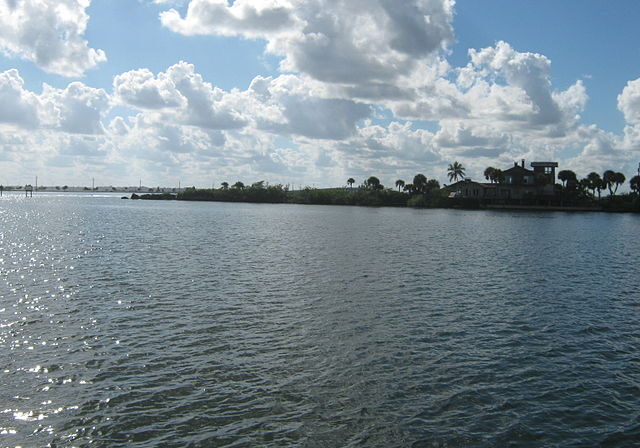 Although we are fortunate to be able to paddle year-round, our official paddling season begins in February and goes into early December. Regular practices are held on Wednesday and Sunday evenings as well as a high intensity practices (HIP) held on Saturday mornings for our more competitive members. All practices are held at Oars and Paddle Park at 1329 Banana River Blvd in Indian Harbour Beach, Florida. We check in and gather at the pavilion before each practice. Arrival time is 20 minutes prior to boarding the boat to allow time to obtain your equipment, exercise, line up and load the boats.
Regular practices are typically 60 minutes long and can include any of the following depending on the coach's plan: a 2000 meter warmup, technique and/or endurance drills, race start sequence practice, timing exercises, and races of various lengths ranging from 200 meters to 500 meters. The Saturday HIP practice is only 60 minutes long due to its high intensity, and primarily concentrates on speed, strength and endurance drills for those members who regularly compete in festivals or are training for higher level competition.
Heart and Soul Dragon Boat Team competes in different divisions at race festivals, dependent on what types of races are being offered. These are some of the divisions in which the team has competed:
• Heart and Soul Breast Cancer Survivors (BCS or sometimes called BCP)
• Heart and Soul Senior B Women (Ages 50+)
• Heart and Soul Senior C Women (Ages 60+)
• Heart and Soul Mixed (all ages, both genders)
• Heart and Soul Open (all ages, usually mostly men)
The Heart and Soul Dragon Boat Team not only practices three days a week, we also participate and host several events throughout the year. Whether you are interested in reading about our introductory paddling sessions, community events, our socials, race and festival results or other miscellaneous items check out our "Team News Updates" listed below.
HYPE MATTINGLY SCHOLARSHIP AWARDED TO DANIELLE RAINES-2019
This scholarship enables the recipient to attend the BOW Dragon Boat Training Camp held at Oars and Paddles Park during the months of April and May.  Hype was an amazing coach, paddler, and advocate for women in the sport of Dragon Boating.  Congratulations!
Senior B Women-Nationals-2021 to Worlds in August 2022
Under the leadership of coach Lauren Hardmen, Heart and Soul's Senior B Women's team, Spitfire, attended the Nationals event held in Nathan Benderson Park in Sarasota, FL and received a berth to the World event held in August 2022.
Heart and Soul Team Starts the 2022 Season Strong
Heart and Soul took part in the Clermont races on 4/9/2022. It was a beautiful day, but got a little windy toward the end of the races! A lot of fun was had by all, and our BCS team, under the leadership of our BCS coach Laurie Giniewski, took 1st place in their category, Gold medal, and Senior B Women brought home a bronze.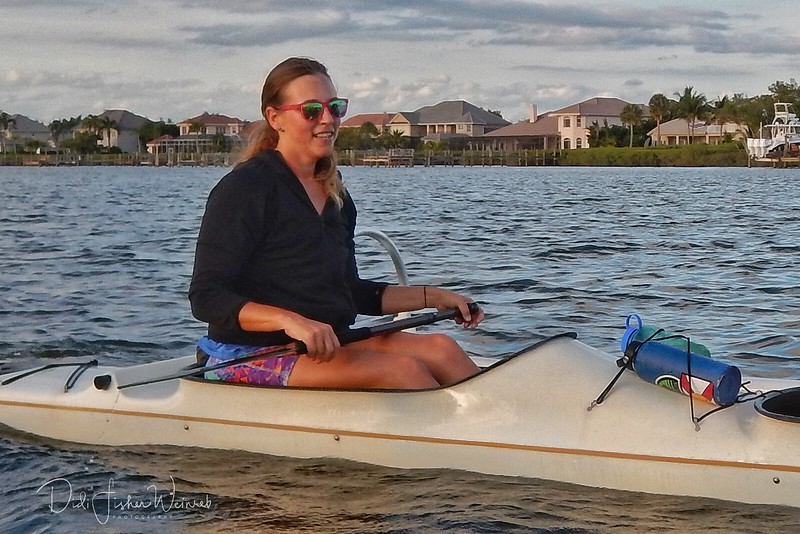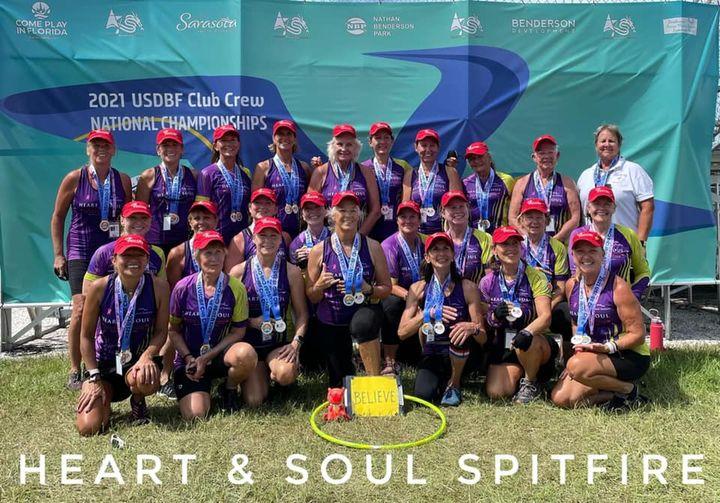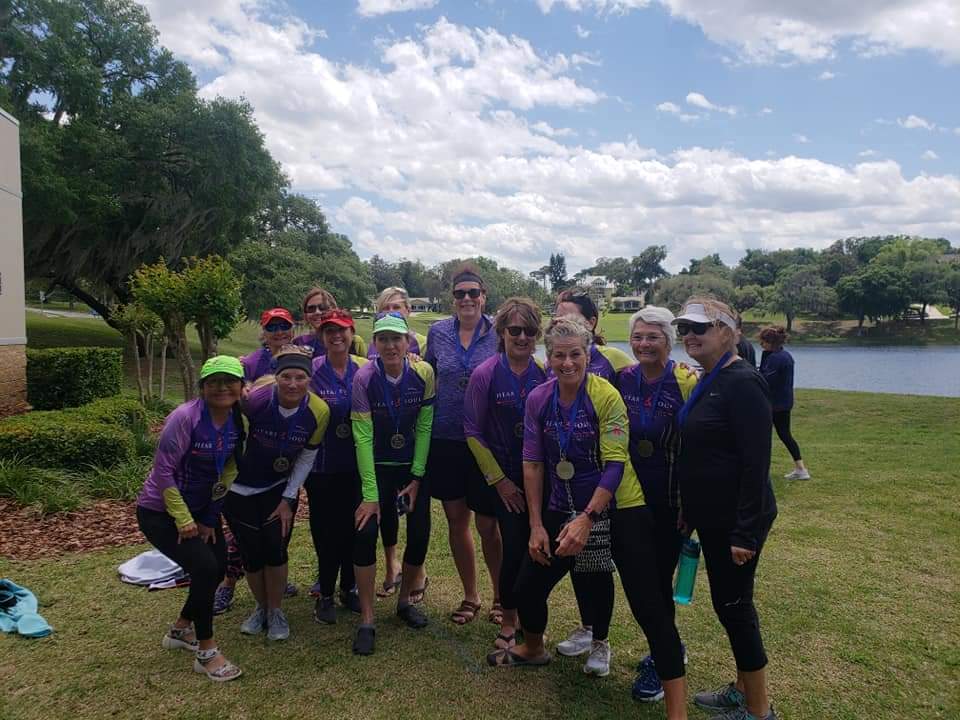 TEAM USA MEMBERS
We are so proud of our team members who make Team USA.  It takes an amazing amount of hard work and dedication to succeed.  Members who have made the team include Jacie Stivers, Kevin Kyler, Bob Hobkirk, Donna Hobkirk, Beth Gitlin, Maria Cochran, Jenny Lyons, and Danielle Raines.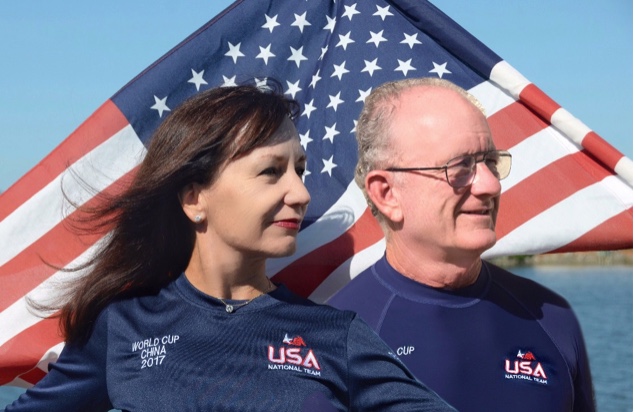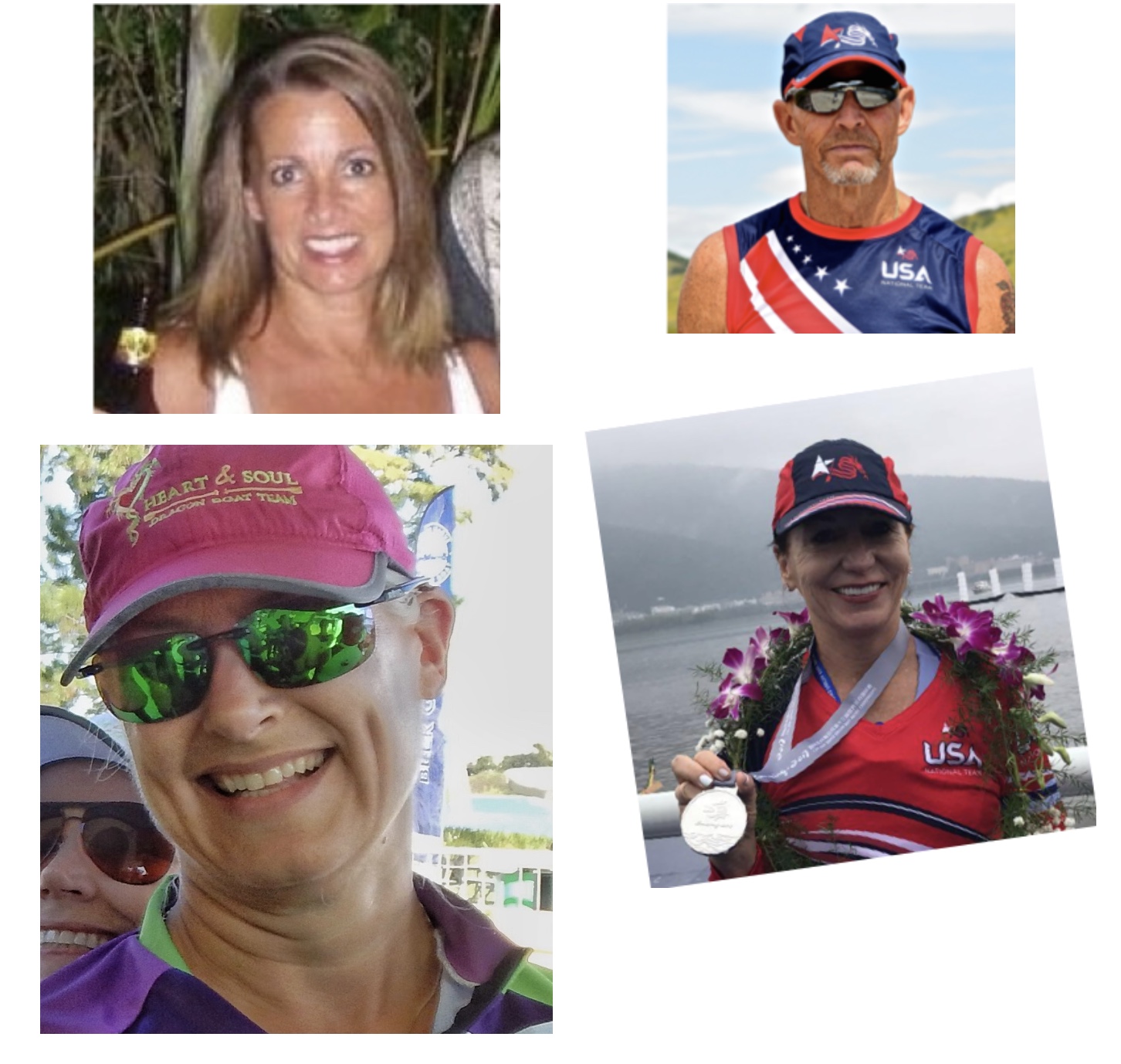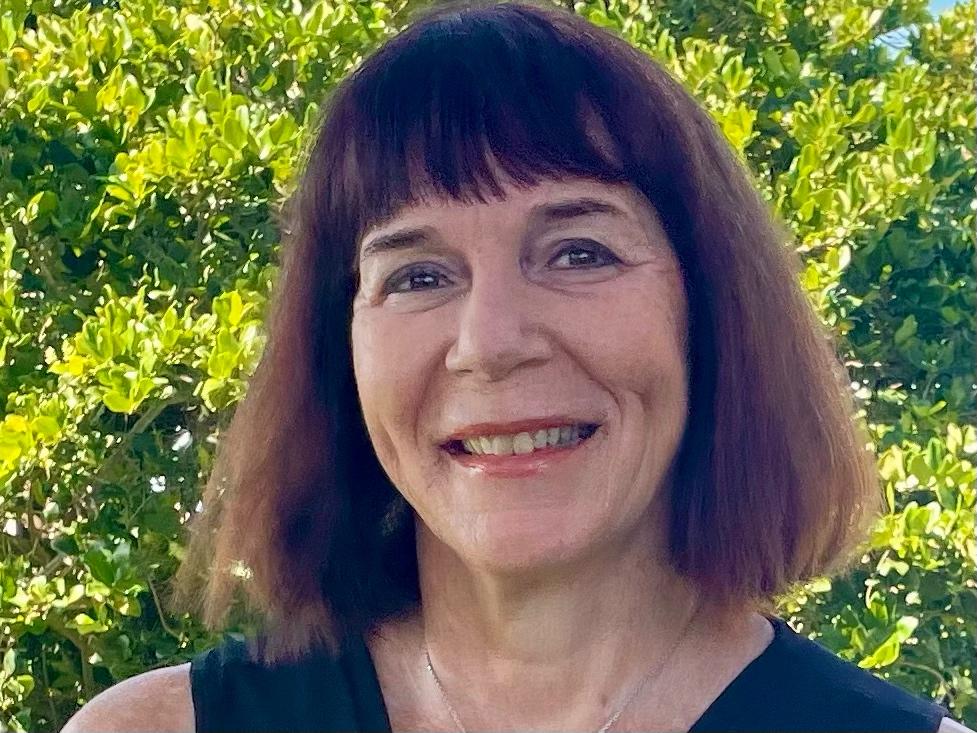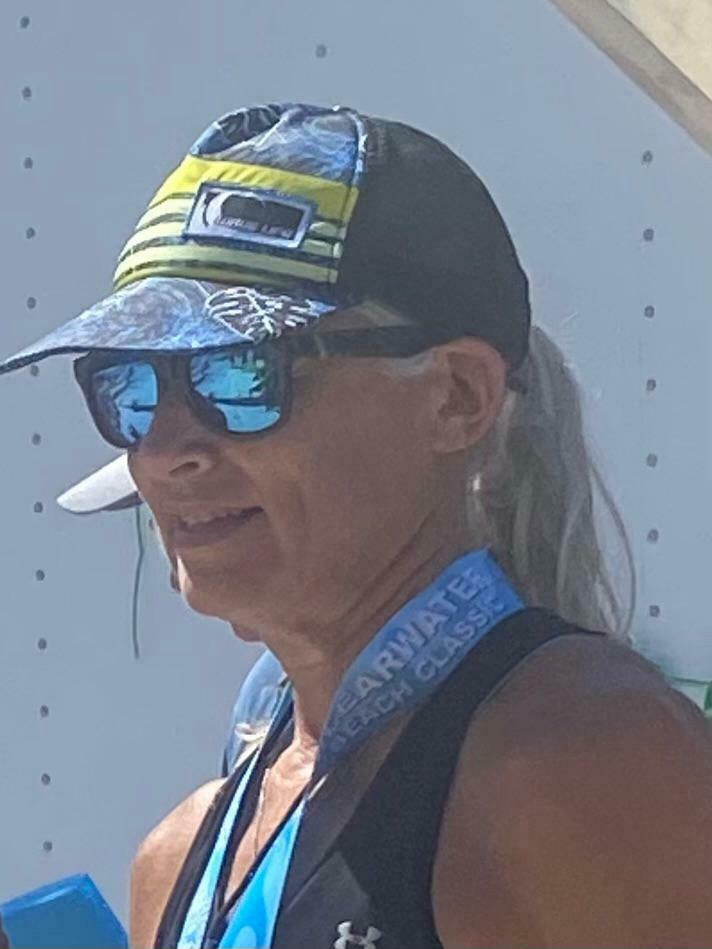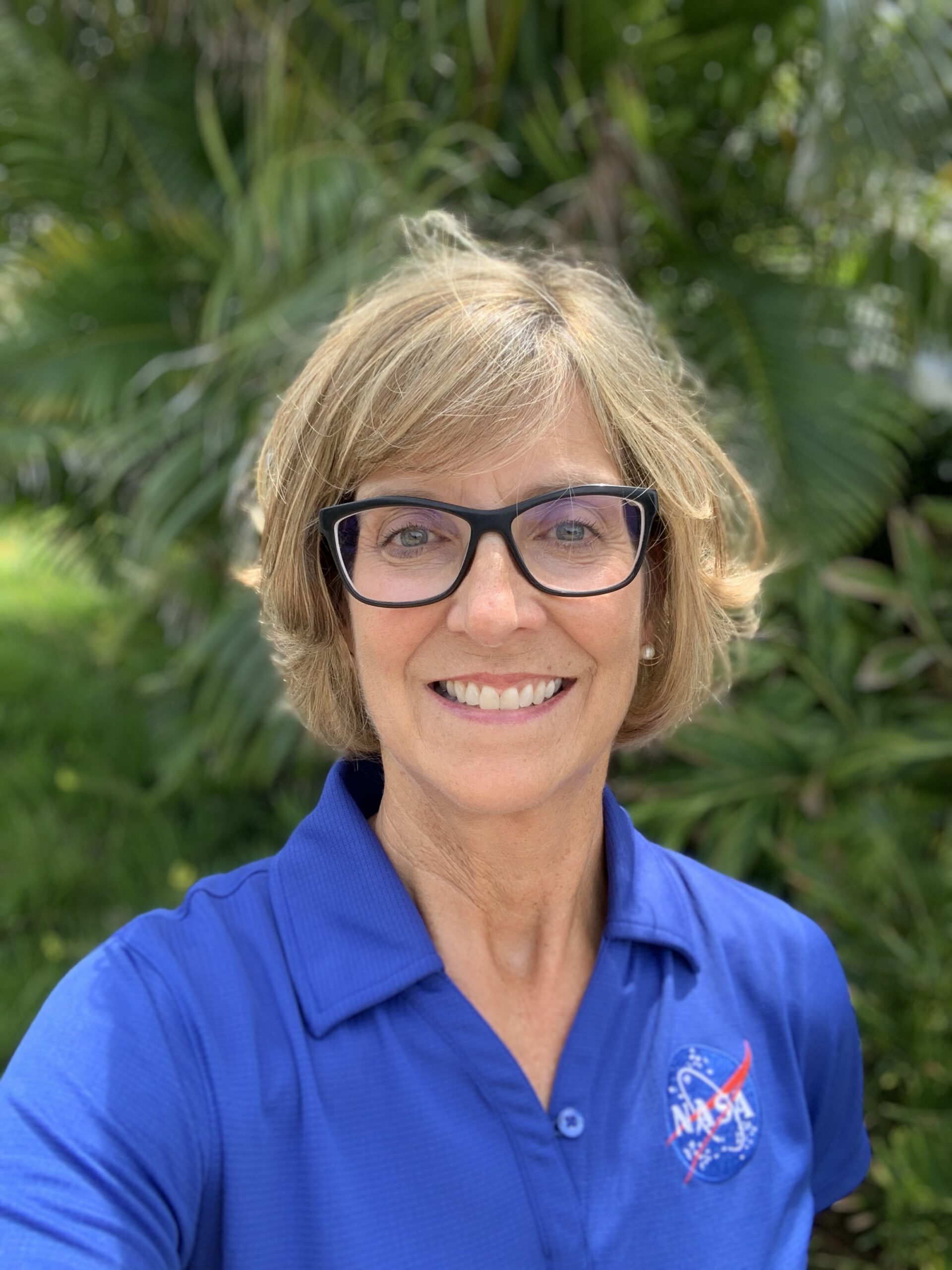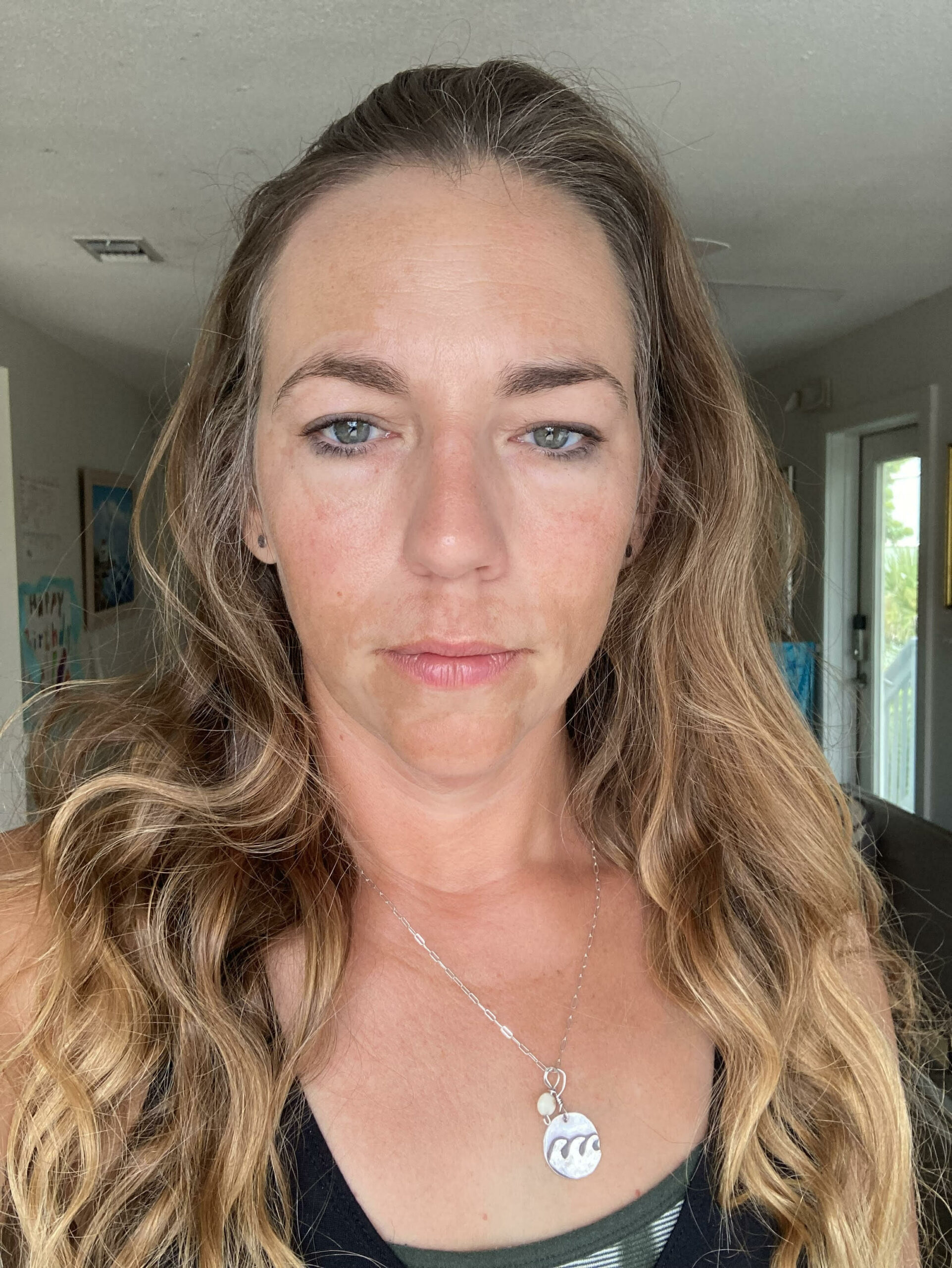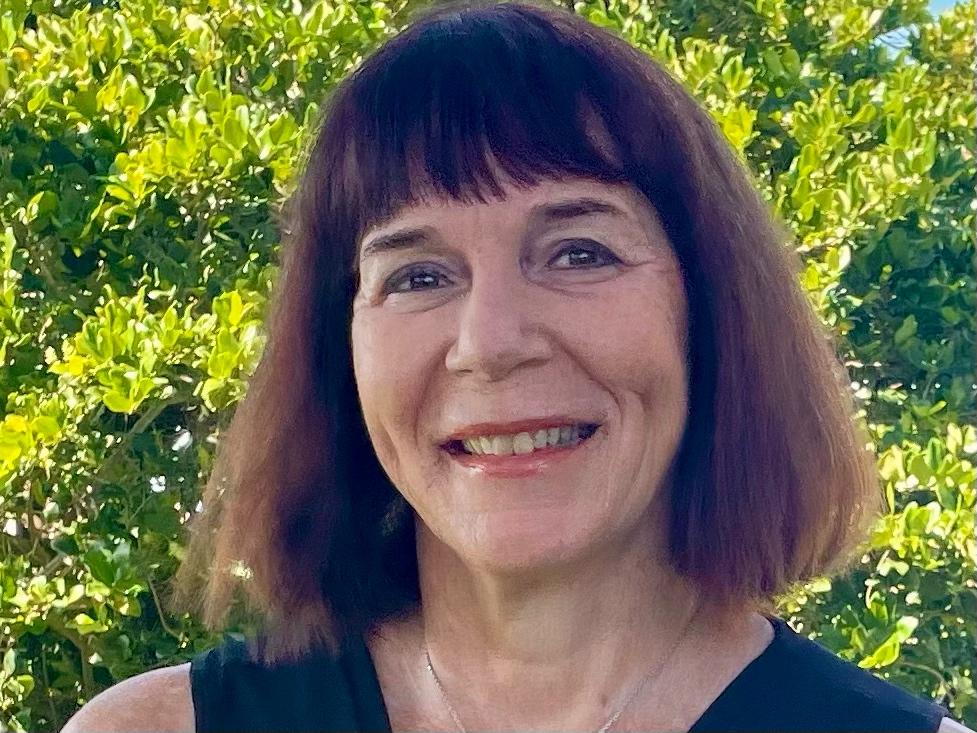 2023 TEAM USA MEMBERS
Maria Cochran, Jenny Lyons, Danielle Raines, Beth Gitlin




SPACE COAST DRAGON BOAT CAMP
We are fortunate to have this camp in our back yard during the months of April and May.  Paddlers from around the country and Canada converge Oars and Paddles Park for a weeklong training camp.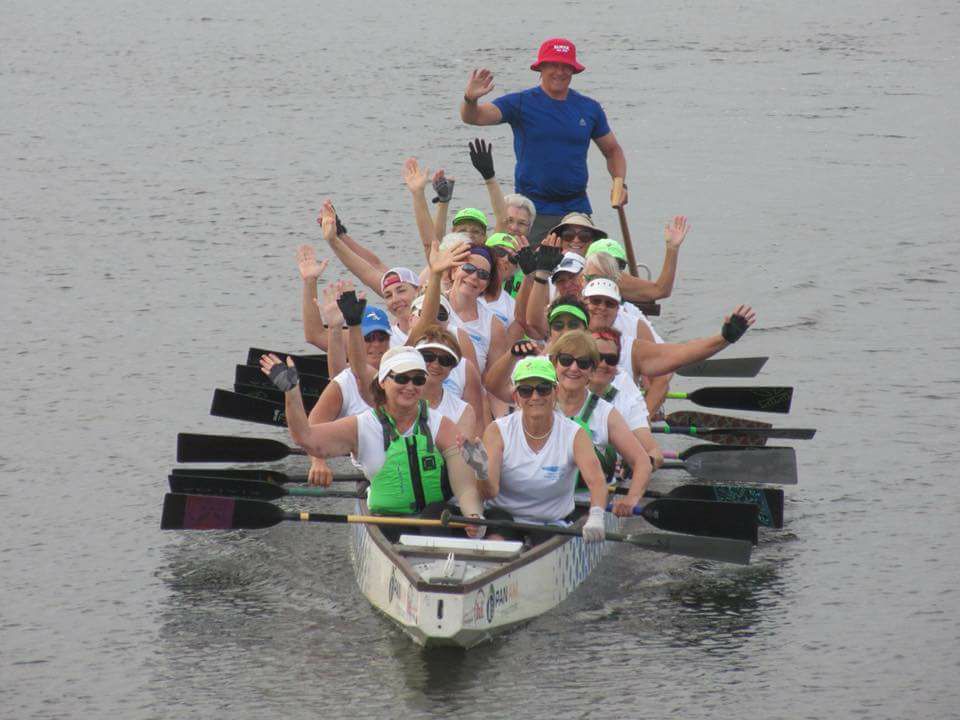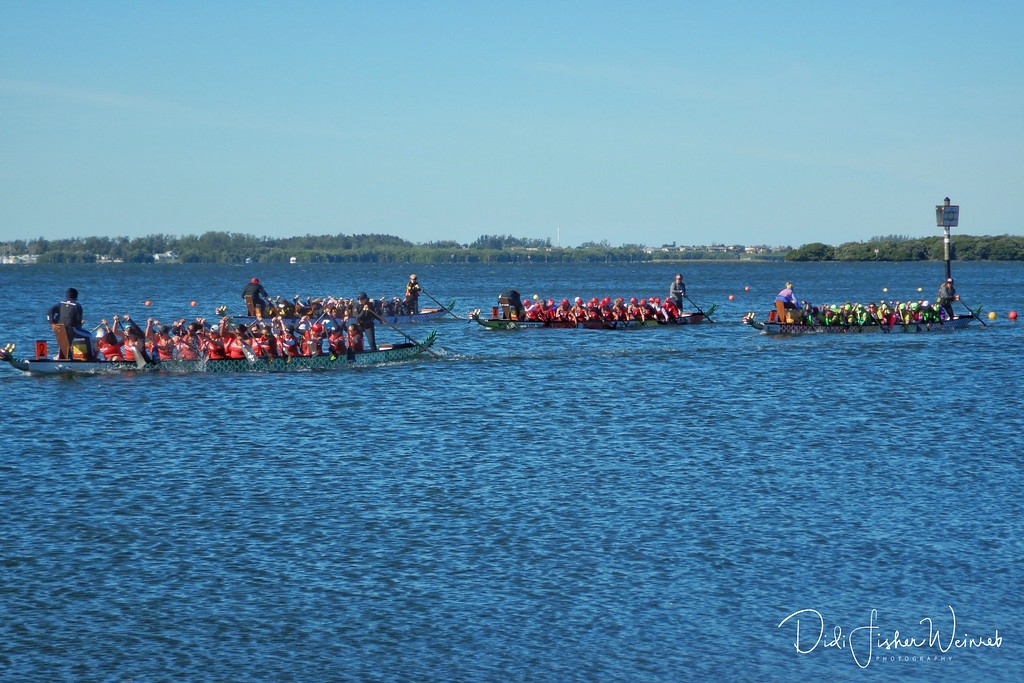 NEW MEMBERS-2021-2023
Most of our new members came from our Connect programs.  Some, like Brenda and Liz, came from other clubs and joined us upon moving to the 32937 area.  Some are seasonal, visiting during the colder months of their home state, like Maureen and Lee.  We are thrilled to have you as one of ours.  Thanks for your energy and enthusiasm.
JOIN OUR MAILING LIST
Sign up whether you are interested in learning more about the sport of dragon boating, want to sign up for our free paddling session, making a donation, or becoming a sponsor, please join our mailing list.